Board and Management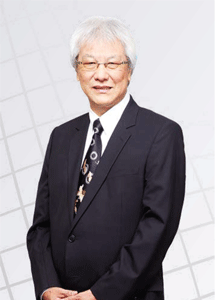 Michael Wong
Chairman and Chief Executive Officer
Date of first appointment: 17 July 2012
Date of last re-election: 21 January 2022
Mr Michael Wong has more than 20 years of experience in the commercial and industrial doors industry. He is responsible for the Group's overall management, formulating the Group's strategic directions and expansion plans, developing and maintaining relationships with customers and suppliers and overseeing the Group's general operations.
Mr Wong established Gliderol Doors (S) Pte. Ltd. in 1982 and as its Managing Director, he has been instrumental in the expansion of the Group and continually sources for investment opportunities to promote the growth of the Group's business. Mr Wong attended the Building Technician Diploma course in Singapore Polytechnic from 1972 to 1973.
Present and past directorships in other listed companies:: Nil
Senior Management
Gina Lee
Senior Manager (Corporate Affairs, Human Resource and Administration)

Ms Gina Lee is responsible for the Group's corporate affairs, human resource and administrative matters.
Ms Lee first joined Gliderol Doors (S) Pte. Ltd. in August 1991 as a confidential secretary and has been with the Group since. In the course of her career with the Group, she has held other positions including Management Executive and Manager (Human Resource and Administration).
Ms Lee obtained a Diploma in Business Efficiency & Productivity (Personnel Management) from the Institute for Productivity Training of the National Productivity Board of Singapore in 1994.
Leow Chyan
Senior Manager (Technical)
Mr Leow Chyan is responsible for the design, development and systems integration of products from conception to implementation. He identifies system deficiencies in the technical aspects of the products' operation and implements solutions and revisions to them. He also manages complex projects (local and overseas) and serves as the liaison between overseas principals and project managers. In addition, he also ensures that products manufactured by the Group comply with the relevant regulatory codes in various jurisdictions.
Mr Leow joined Gliderol Doors (S) Pte. Ltd. as a Marketing Executive in May 1997 and has been with the Group since. He began his career as a Police Officer with the Singapore Police Force in 1990. From 1996 to 1997, he was a Sales Executive in Azen Manufacturing Pte Ltd.
Mr Leow graduated from Sumbershire Business School in 1996 with an Advanced Certificate in Marketing.